Sale price
$12.00 USD
Regular price
$0.00 USD
Unit price
per
% Off
Sold out
Only 2 units left
Share
I have specifically started carrying this product to aid with the challenge of sewing slipper silks. See some more info from the confident stitch. Although it has MANY other uses.
PerfectSew penetrates fabric to stiffen it for a multitude of sewing projects, including machine embroidery. It is the only patented water-soluble product for penetrating fabric to stiffen it for sewing. Our new thicker solution provides maximum stabilization-greater stiffness in only one application.
The perfect liquid fabric stabilizer. Use for perfect stitches and no puckering on machine embroidery, appliqués, patchwork, heirloom sewing, rolled edge serging, bias sewing, and more. It stabilizes even the sheerest and stretchiest of fabrics. Non-toxic, non allergenic & environmentally safe. It is safe to use on most washable fabrics. Test first on a scrap.
EASY TO USE. Work on a smooth, non-porous surface such as a laminate counter top or a piece of plastic to avoid waste.
SPREAD IT ONTO FABRIC. Spread with your fingers.
DRY IT. Hang to dry. Speed up drying with a hair dryer.
SEW IT. For optimum pucker prevention, press with a dry iron just before sewing to completely remove moisture and wrinkles. The fabric will be "crisp."
RINSE IT
MORE USES:
■ Prevents puckers when machine stitching or embroidering quilts.
■ Perfect for embroidering sheer fabrics as there is nothing to tear away.
■ Make sheer fabrics easier to cut. Nothing to tear away!
■ Better stitching on knits.
■ A temporary adhesive to join fabrics in appliquéing and sewing.
View full details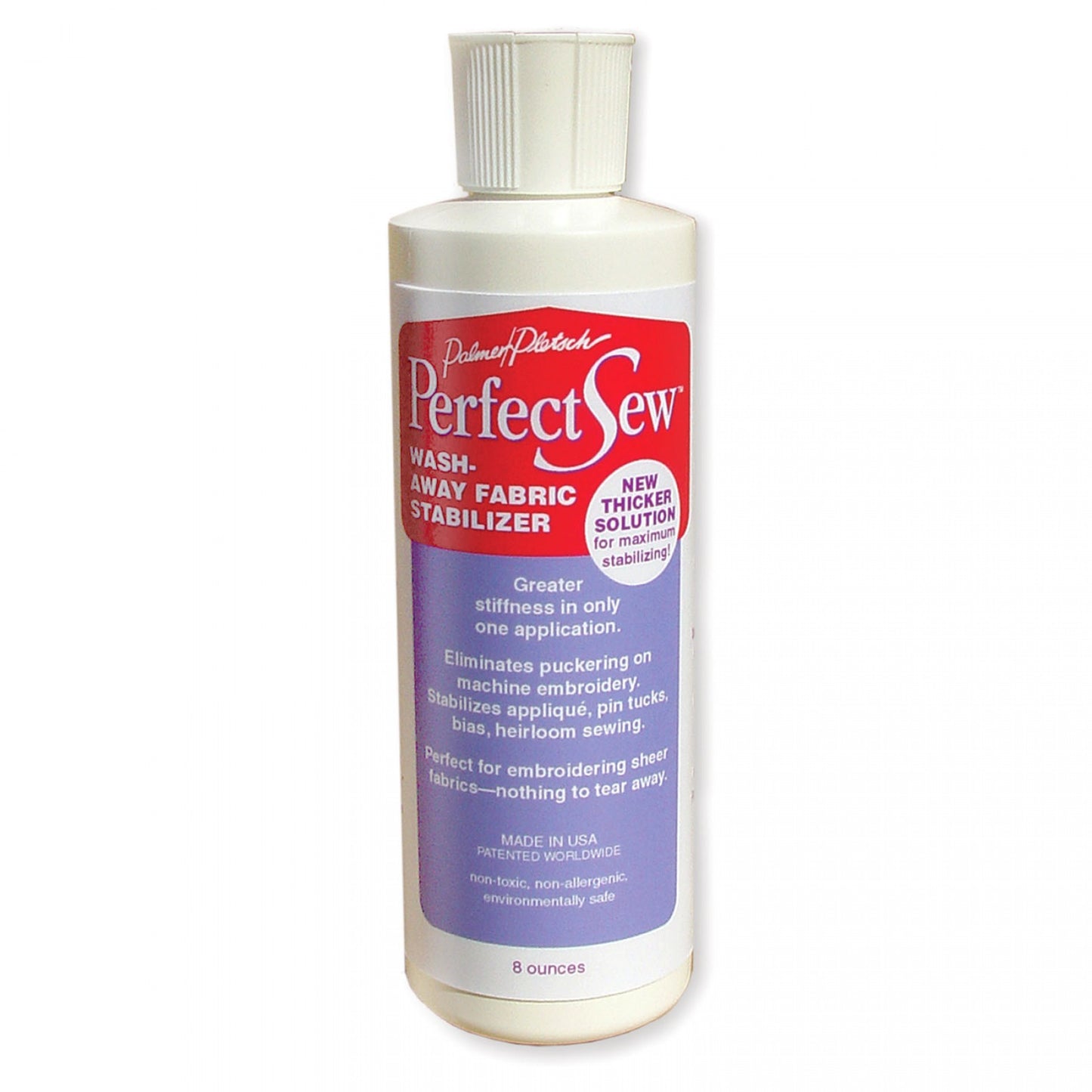 Great
This product performs as described. I was really happy with it.